Two names dispute
The Pakleni Islands are a derivative of the locals from the original name of this island, the Paklnski Islands. Pakleni would mean (Hell, Inferno) which is not a bad description of the place itself, since the archipelago of these islands is very problematic for navigation due to many rocks and shallows, so many ships were stranded and sunk throughout history, while the name Paklinski denotes material (Paklinu ) which is a kind of resin found in pine trees in the islands and used in ancient times to make ships as a binder or a glue.
Sea accidents and wreck
The most famous case of sinking a ship in this area is definitely an ancient ship from the Roman Empire, which was found in front of the Palmižana bay with a valuable cargo of as many as 10,000 pieces of ceramic vessels. The first remains of human activity found in these islands are also from Roman times and date back to the second century BC. More specifically, it is a historical site located in the bay Soline. The remains of a Roman country estate, (villae rusticae) with mosaic remains, which adorned the bottom of the pool, were found there. Remains of Roman architecture have also been found in Okoria Bay. Also the mounds that were found on St. Clement testified that the islands also served as a cemetery for a period of time. Likewise, during the Roman wars with the Illyrian tribes, especially the Delmatians, these islands served as a kind of harbor and military refuge, as well as supplying places for warships of ancient times.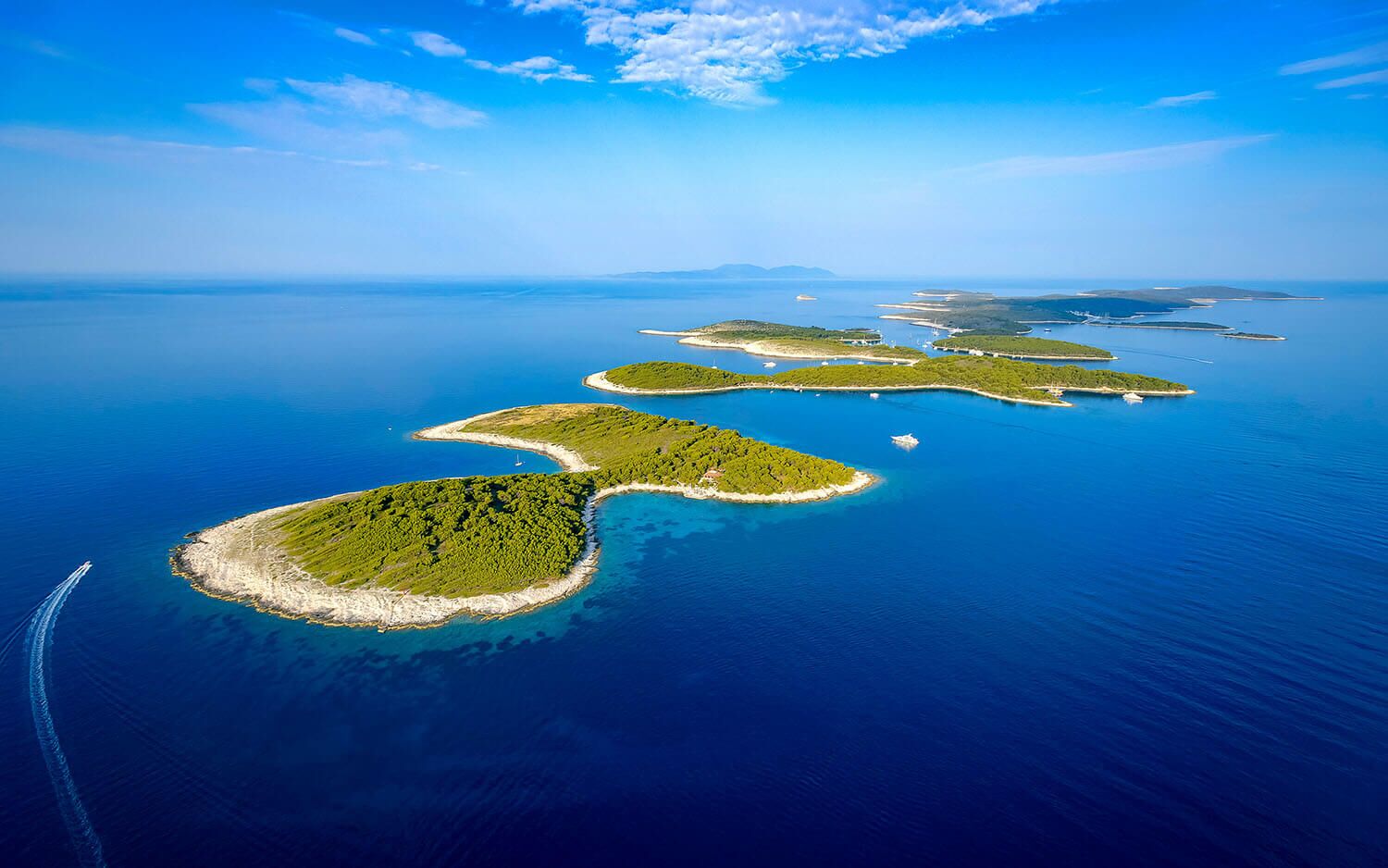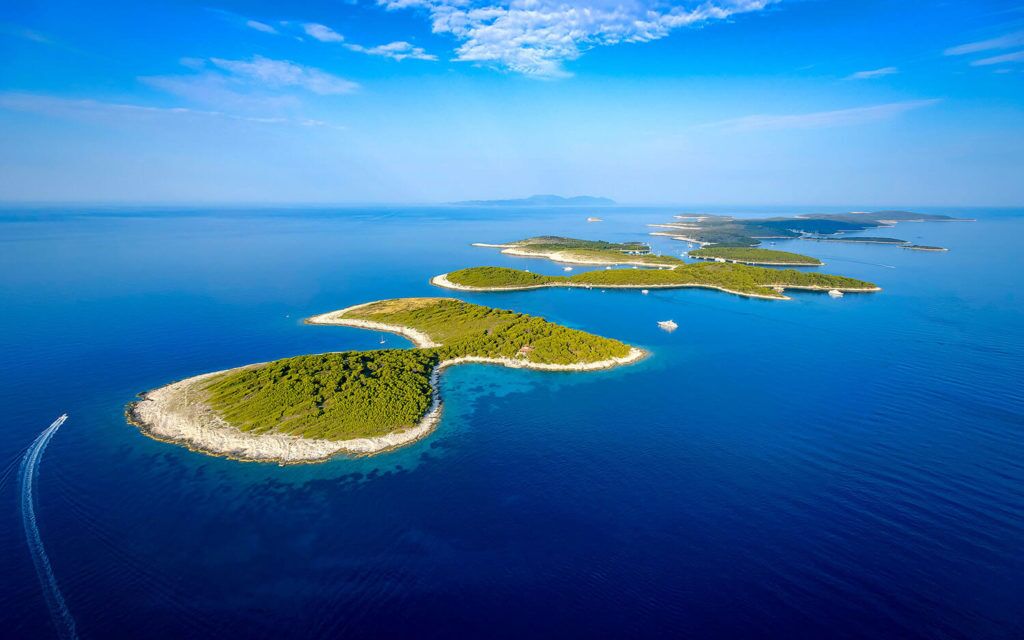 The Pakleni islands
The archipelago consists of over fifteen islands and rocks, the most famous of which are the Vodnjak Veli, Vodnjak Mali, Sveti Klement, Gališnik, Jerolim, Planikovac, Marinkovac and others. The largest and most popular island is certainly St. Clement, which houses the settlements and bays of Momić polje, Vlaka and Palmižana. The island has an ACI boat marina with over 160 berths as well as a botanical garden and numerous top class restaurants and beach bars. Transport to this islands, only a few hundred meters away from Hvar, is made possible by numerous taxi boats operating day and night without interruption. The islands are equally popular during the day and night because during the day one can enjoy great food, wine, crystal clear sea and sun while in the evening some of the islands become the center of the best entertainment offered in the Mediterranean.
Interested in private tour or daily tour?
We are here for you!
Contact us via chat, e-mail or mobile phone.